At Global Finance Capital, we are 100% Different, we value your time and get straight to the point. We provide smart financing and the know-how of Global Finance Capital to help our customers' capital go further and do more.  Located within one of the world's premier banking communities, partnered with some of the largest financial institutions and professional service providers. We're helping our clients to obtain financial commitments for loan, Bank Guarantees (BGs), Letters of Credit (LCs), Standby Letters of Credit (SBLCs), Collateral Enhancements, and Credit Lines from top world financial institutions, collateral management firm, a hedge fund or private equity company for international businesses, government projects, and corporations etc.
To continuously seek workable solutions to our clients problems, leveraging of our core staff who bring to bear their skills, understanding of issues in delivering high quality personalized client service
We enable businesses to thrive and economies to prosper, helping them realise their ambitions – in the right way.
OUR SPECIAL SERVICES
Tailored Solutions to Match Your Business Financial Needs
Non-Recourse Loan

Project Funding / Financing

International Jurisdiction
Competitive Lending Rate
Flexible Terms
Global Finance Capital specialized in offering Non-Recourse Loan for Project Funding / Financing with (90%LTV up to 95%LTV) through MONETIZATION OF Collateral Transfer Facilities such as Bank Guarantee (BG), Standby Letter of Credit (SBLC) as Collateral or loan security from top AA rated Bank
Our typical transaction size range is 1Million  to 1Billion USD/EURO and above.

Monetization

Non-recourse Loan Offer

Credit Line Bank Guarantee

Monetize Instruments


Fast Completions



Bank Guarantees received under Collateral Transfer facilities may be used by the Beneficiaries to secure credit lines at their bank. However, typically lending rates (loan to value or LTV) will be around 60% to 95% of face value.

Global Finance Capital can of course assist its clients in raising credit against guarantees of this type in the event that our clients own bank declines

Financial Instruments

Providing Collaterals for Loan

'Leasing' of Bank Guarantee/SBLC

Security Lending for Loan


Economical Solutions



Keeping track of the growing demand for Collateral Transfer and Securities Lending facilities (often referred to as 'leasing' bank instruments), we are able to provide bespoke solutions to our clients allowing the provision of collaterals for the effective monetisation of 'leased' securities.
Working with several international funds, we are able to offer competitive collaterals from rate

We have over 30 years of experience providing worldwide lending platform and financial services to provide flexible credit facilities for both businesses and individuals.  We make this belief a reality by putting clients first, leading with exceptional ideas, doing the right thing, and giving back.
Our Team of Professional brings decades of industry expertise in driving our modern, dynamic and boutique financial approach, portfolio construction, and collateral lending, ensures our techniques are best in class, combining substantiated research with the most effective financial tools available today.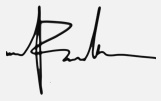 Global Chief Finance Officer                                                            Global Finance Capital Limited