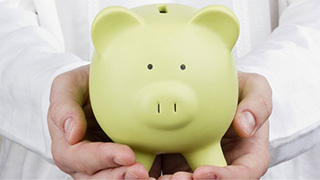 Global Finance Capital delivering better financing solution for acquisition of healthcare facilities at a lower cost isn't just lip service. We know that it takes deep industry expertise, a commitment to innovation and a flexible financing partner. Global Finance Capital is a premier provider of capital and financing to the healthcare industry with investments in more than 30 sub-sectors including senior housing, hospitals, pharmaceuticals and medical devices. Our team of professionals specializes in equipment financing, real estate and vendor.
Our Solutions
EQUIPMENT LEASES & LOANS
We have developed flexible lease options, financing for equipment purchase to help you acquire the healthcare equipment you want, without hindering your financial flexibility. Need to boost your diagnostic imaging capacity over the short term? Global Finance Capital can give you immediate access to a financing system that can help you through occasional spikes in demand.
Our lease Bank Guarantee, Non-recourse loans, equipment financing can help you get the equipment your facility needs while aligning with your business plans, marketing strategy and budgetary goals. Choose from a variety of our Bank Guarantees and Standby Letter of Credits to help you with everything from seasonal purchases to major expenses.
LOAN COMMITMENT FINANCING
Global Finance Capital specialised in providing Non-recourse Loan against collateral transfer facilities such as Bank Guarantee / Standby Letter of Credit as collateral or loan security from Top rated AA Bank.
Global Finance Capital BG/SBLC Financing can help you get your health care equipment financing and loan by providing you with yearly renewable leased bank instruments. Leased Instruments can be obtained at minimal costs from lessor compared to other banking finance options. This offer is open to both individuals and corporate organizations.
VENDOR FINANCING
We offer a wide range of financing option and programs from wholesale asset purchases and large financing, to leases and loans that finance your customers' equipment purchases.
We welcome to contact us today to discuss your scenario.
Industry Specializations
Ambulatory Care Providers
Outpatient Care & Imaging Centers
Healthcare Practices
Healthcare Services Providers
Hospitals and Health Systems
Life Sciences, Pharmaceuticals & Biotechnology
Medical Device Manufacturers & Suppliers
Senior Care Providers