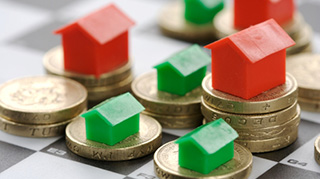 Since 2012, we have been providing finance for commercial real estate sector through the monetization of Bank Guarantee / SBLC. Our unique perspective as both a lender and direct facilitator for these financial instruments benefits our borrowers in ways that few other financial institutions can. We bring insight, knowledge and expertise to every transaction. And as a result, businesses that work with Global Finance Capital Real Estate benefit from the global technical know-how and expertise of Global Finance Capital commercial real estate financing.
Our Solutions:
INTERNATIONAL FINANCING FOR COMMERCIAL REAL ESTATE
Global Finance Capital Real Estate's expert professionals have been providing international financing for the acquisition or refinance of stabilized and transitional properties and portfolios across the world. We are committed to fostering long term relationships with our borrowers, brokers, and investors. We offer a full range of products to meet your financing needs including structured financing, commercial mortgage backed securities, and mezzanine financing.
Choose from a variety of our Bank Guarantees and Standby Letter of Credits to help you with everything you need.
LOAN COMMITMENT FINANCING
Global Finance Capital specialised in providing Non-recourse Loan against collateral transfer facilities such as Bank Guarantee / Standby Letter of Credit as collateral or loan security from Top rated AA Bank.
Global Finance Capital BG/SBLC Financing can help you get your commercial real estate financing and loan by providing you with yearly renewable leased bank instruments. Leased Instruments can be obtained at minimal costs from lessor compared to other banking finance options. This offer is open to both individuals and corporate organizations.
Industry Specializations
Office
Industrial
Retail
Multi-family
Hotels
Industrial
Self-storage
Student Housing
Manufactured Home Communities