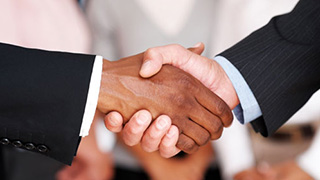 "Confidence through strong relationships."
International Trustee Offices

Paying Agent Services

Investment Banking & Trustee Services

Credit Enhancement
As the Bond Issue closes, it is a requirement for the Issuer to appoint a Trustee (or Paying Agent). The Trustee will be a recognized Bank, chosen by the Issuer. The role of the Trustee is to administer debt service payments made by the Issuer to the bondholders.
The Trustee may also be called upon should the bond issue ever go into default. The role of the Trustee in this instance will be to represent the bondholders in any remedial negotiations and proceedings against the Issuer in the recovery of their investments.
Having a well-known international bank as the Trustee is not only important to convey security and comfort to the bondholders and potential bond purchasers, it is also important to have the correct bank and a strong relationship with them. Strong bank relationships are an important factor in any commercial banking operation. The issuance of bonds is of course no exception.
Global Finance Capital have relationships with many international banks that are experienced as acting as Trustees for bond issues of all types and values and in many different jurisdictions in many different currencies. By ensuring you discuss your requirements with us in confidence can equally assure you that the correct Trustee relationship can be installed for you as the Bond Issuer.
As well as Trustee and Paying Agent services, Global Finance Capital can also provide Investment Banking and Bond Counsel services.
Please feel free to discuss your requirements and circumstances with us where our experienced partners will be able to make the necessary introductions to high-level relationships within international banks based in Hong Kong and throughout the world.
Collateral Transfer Facilities