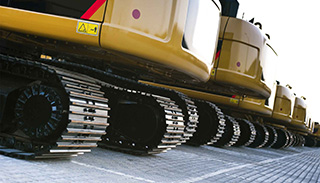 Global Finance Capital provides equipment financing and other services to deliver significant benefits for your business. Everything from heavy machinery to light jets, car fleets to copiers. We offer solutions to help you boost your bottom line, meet commitments and thrive in the marketplace. Our products and services are customized with flexible structure and payment terms to match your unique needs and goals.
Our Solutions
EQUIPMENT & LEASING FINANCING
With a long heritage as an industrial company, Global Finance Capital understands the value of business critical equipment and can help you with required financing. Whether successfully fuelling day-to-day operations with a line of credit, or requiring a more complex financing solution to meet long-term goals, Global Finance Capital has both the comprehensive suite of credit and financing solutions and the specialized expertise to meet your business or industry specific needs.
Choose from a variety of our Bank Guarantees and Standby Letter of Credits to help you with everything from seasonal purchases to major expenses.
With our Working Capital Lines of Credit, you will get the cash flow you need to support your daily operations, we have got a loan or line of credit that can help take your business to the next level to meet your immediate, seasonal and ongoing working capital needs.
LOAN COMMITMENT FINANCING
Global Finance Capital BG specialised in providing Non-recourse Loan against collateral transfer facilities such as Bank Guarantee / Standby Letter of Credit as collateral or loan security from Top rated AA Bank.
Global Finance Capital BG/SBLC Financing can help you get your equipment financing and loan by providing you with yearly renewable leased bank instruments. Leased Instruments can be obtained at minimal costs from lessor compared to other banking finance options. This offer is open to both individuals and corporate organizations.
We welcome to contact us today to discuss your scenario.
Industry Specializations
Construction
Corporate Aircraft
Food, Beverage & Agribusiness
Healthcare
Manufacturing
Marine
Metals & Mining
Retail
Printing & Publishing
Services (insurance, law firms, etc.)
Telecommunications