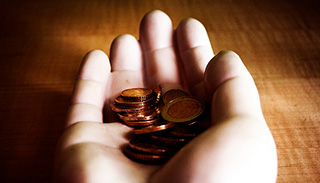 Raising Credit Lines ('Monetizing') Bank Guarantees
Use the Guarantee as credit or loan security

High LTV's due to being 'instantly liquidable'

Strong Covenants

Internationally Accepted
Bank Guarantees received under Collateral Transfer facilities may be used by the Beneficiaries to secure credit lines at their bank. Typically, a banker will have no objection to offering credit against Bank Guarantees received in this manner up to 100% of face value, less of course advance interest charges and bank fees. However, typically lending rates (loan to value or LTV) will be around 60% to 95% of face value. The total credit term can be for the duration of the Guarantee, i.e. 1 to 10 years, but of course will not exceed the term (or expiry) of the Guarantee.
The Guarantees that are issued under these types of facilities are worded specifically to secure credit lines. Guarantees are issued under ICC758 protocol and are readily accepted by all international and private banks. Often they are called 'Letters of Guarantee' or 'Credit Facilities Guarantees'.
Global Finance Capital can of course assist its clients in raising credit against guarantees of this type in the event that our clients own bank declines to offer lending facilities. We hold strong relationships with understanding banks and private equity groups holding an appetite to expand lending opportunities in this area. It should be noted however that additional fees will apply if you utilise our services to obtain credit lines.
Global Finance Capital can also open banking and lending facilities for its selected clients by direct introduction to the willing bank. Please enquire for a detailed quotation.
It is of course common sense that you first need to be approved for receiving the Bank Guarantee prior to applying for credit against it.