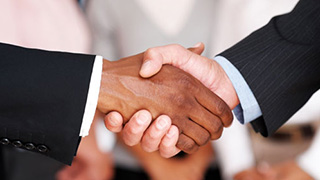 The right partnerships promote success.
Working with Financial Professionals Globally

Full Support and Back-Office Facilities

Attractive Commissions

Client Hospitality
We maintain an international network of professional Client Relationship Managers and Appointed Representative Introducer's to be able to give our Clients the attention and high quality service that they have come to expect from Global Finance Capital Honk Kong.
We are firm believers in developing new relationships and exploring new opportunities, especially when it comes to sourcing new clients and building new relationships. Strategically, we place high value on the Broker community; you are an integral part of our ever growing success and development.
Brokers are suitably placed to understand their clients' needs and requirements and are typically respected and trusted by their clients.  Sometimes those client requirements are a challenge and finding the right facilitator can be a lengthy and uneconomical process. With Global Finance Capital, it does not have to be.
We are at the cutting edge of our profession. We can present effective and viable solutions that will meet your clients' needs and at the same time retain the direct relations by working with the Broker side by side. If you are an individual or group that is dedicated to your client base, tenacious in your desire to keep existing relationships fruitful and eager to explore new opportunities, we would be keen to work with you in expanding our horizons together.
Our broker networks account for a large percentage of our business and we realize the importance of providing our brokers with priority attention and a back-office support platform from Hong Kong.
Appointed Brokers can use our facilities, both within our own offices here in Hong Kong and within our partnership banks and legal advisory firms. Full hospitality and chauffeur services can be provided to our mutual clients.
If your brokerage is interested in finding out how we can work together or if you have a current client enquiry you may wish to discuss with our expert team, please contact us in strictest confidence and one of our Business Development Managers will be able to discuss options available and perhaps progress to a longer lasting relationship working with you directly.